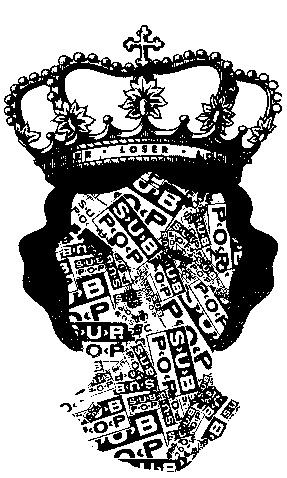 Some "valuable" tips for attending the Sub Pop Records Silver Jubilee…
1) Bring cash. We all love technology but sometimes in crowds the very smartest devices can freeze in an onslaught of Instagrams.
2) Bring water! We will have some there, but why not come prepared?
3) Do NOT park on or near train tracks. They are active and you will get run over if you do it, so don't do it.
4) If you'd like to sit, bring a pad or chair. There is very little grass in Georgetown.
5) Sunscreen. Don't be silly, bring sunscreen.
6) The beer gardens and food trucks will begin serving at noon and prior to that there are many restaurants in the neighborhood serving brunch. Come hungry.
7) Buy a tote bag from the KEXP, NW Harvest and NW Parkinson's tents. These are limited-edition, event-specific and useful. And the money raised goes to great causes. Buy their other stuff as well.
8) Buy Sub Pop stuff.  This too supports a very good cause.
9) If you are drinking, don't drive. Consider using Uber or take Metro. An Uber coupon is available here: http://silverjubilee.subpop.com/directions#special-offer. Also check http://silverjubilee.subpop.com/directions for parking suggestions. We do, however, highly recommend carpooling, biking or transit.
10) Come to the actual, albeit temporary Sub Pop Mega Mart at 6003 12th Ave. S. to see an art installation of little-seen materials from throughout the label's history. Also #8 above!
11) Find all of the "face holes."
12) Don't forget to get your picture taken with King Neptune, Jonathan Poneman!