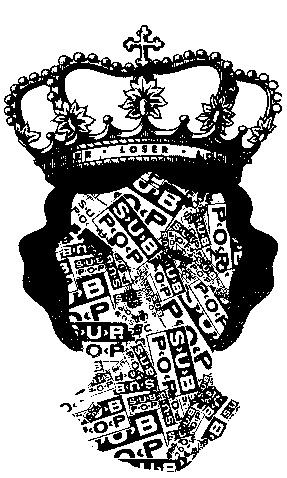 In honor of our 25th anniversary year, we at Sub Pop Records will be hosting an altogether free event in Seattle's historic Georgetown neighborhood. Along and surrounding Airport Way, we are fairly certain there will be some combination of… Actual live bands, playing actual live music! Some sort of art-related something or other! Like, in a gallery space, we're thinking! A record fair-type event! Food! Beer and wine! (The food and beer and wine and soda or whatever, you will have to pay for! These parts are not free!) Good times and opportunities to embarrass yourself and those who'd always hoped for better for you! Plus, bands (specifically, these bands)!
Please consult these further details (click here)!
SUB POP'S SILVER JUBILEE
Saturday, July 13, 2013
In the Georgetown neighborhood of Seattle, WA
FOR FREE !